How Sweet Magic Is
Sweet Tea Witches, Box Set (Books 4-6)
Life for Pepper Dunn simply won't settle down. Her grandmother snorts magic through her nose, there's an evil wizard after her, and her hunky boyfriend has lots of secrets of his own.
Maybe for once, Pepper will catch a break.
Then again, in the magical town of Magnolia Cove, that is far from guaranteed.
Enjoy this compilation of books from the Sweet Tea Witch Mysteries series. Get ready to laugh out loud and kick your feet back with the Craple family and their zany adventures. Books included are: Southern Sorcery, Southern Curses and Southern Karma.
Also Available in Audio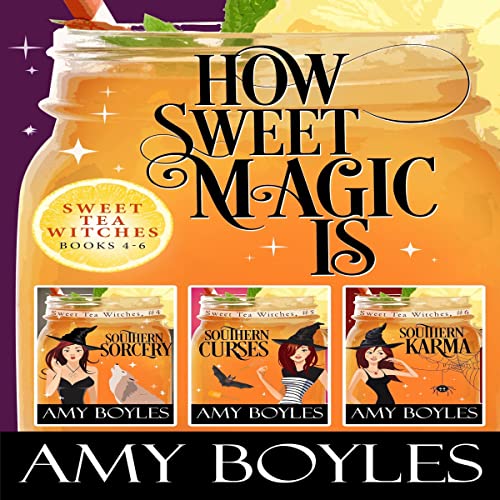 Listen to a sample below: