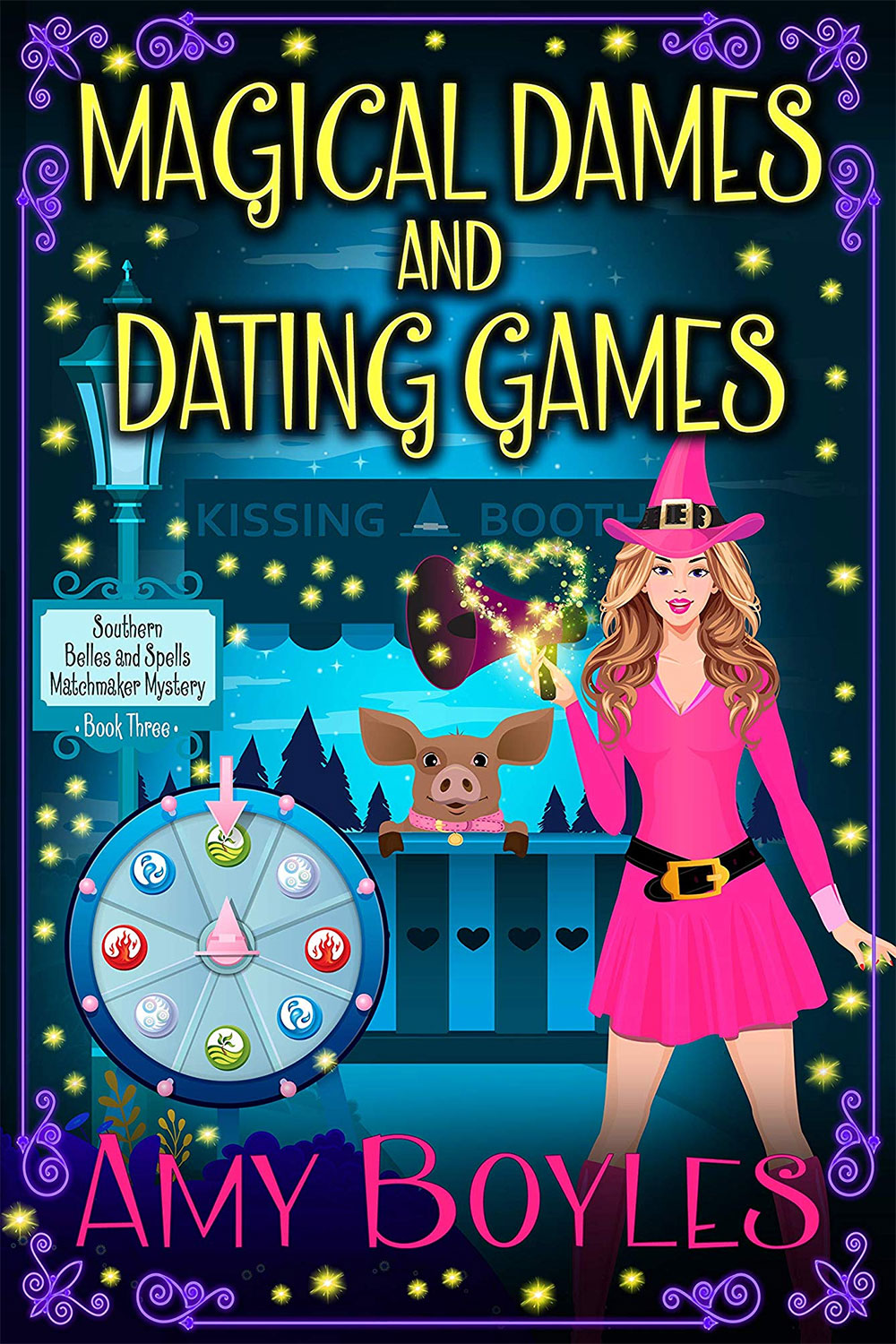 Escape to Witch's Forge, a magical town tucked deep in the heart of Tennessee's Smoky Mountains.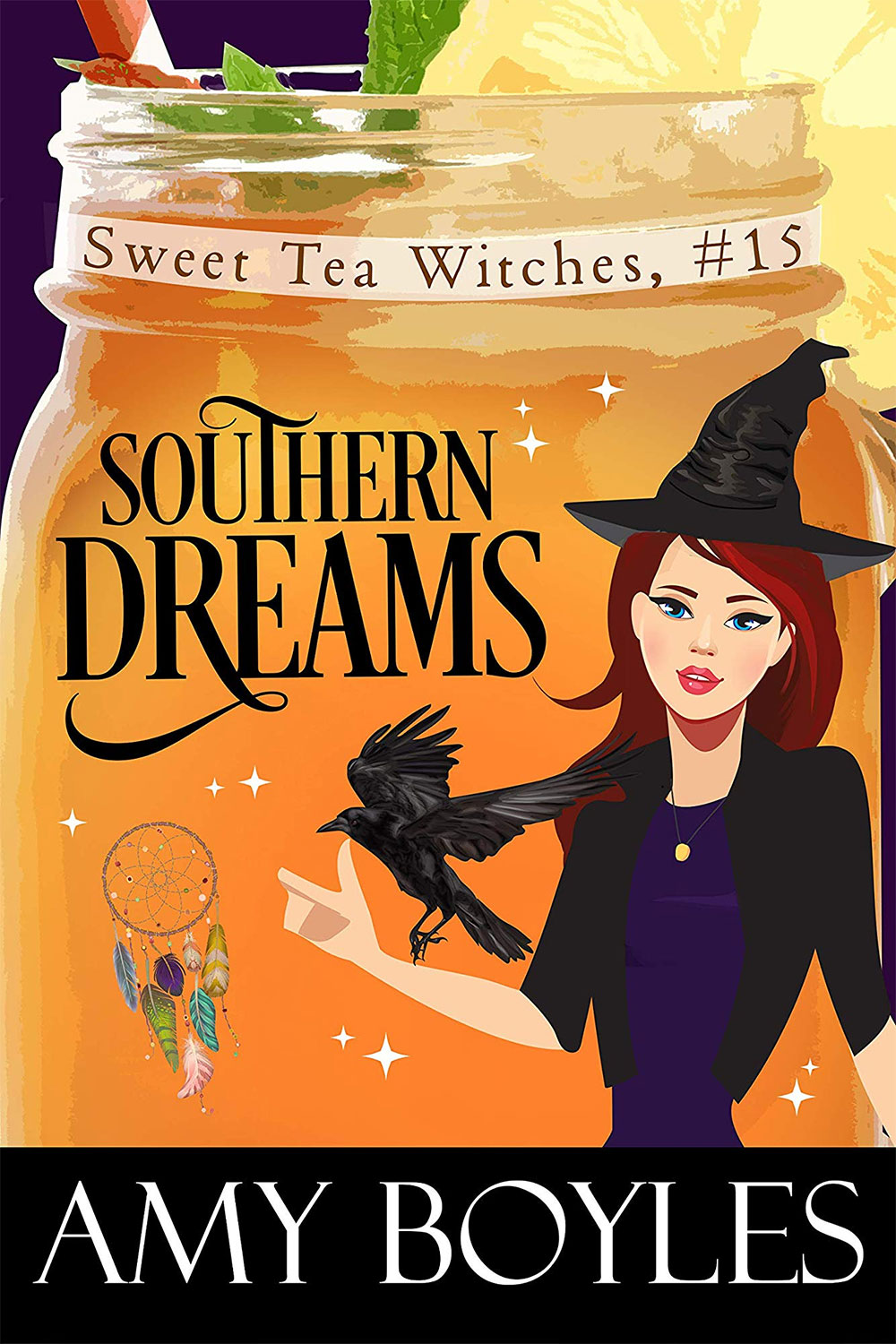 As Pepper's wedding day quickly approaches, the entire town is excited to celebrate the big event. But when the townspeople of Magnolia Cove start acting strange, it's up to Pepper and her family to figure out what's going on. Can she do it?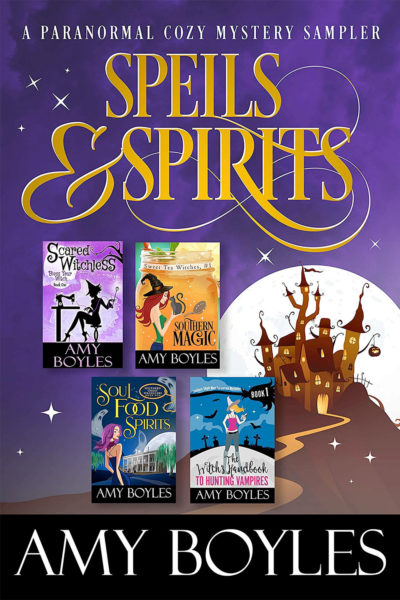 Enjoy four full-length paranormal cozy mysteries, featuring witches and ghosts. This sampler includes SCARED WITCHLESS, SOUTHERN MAGIC, SOUL FOOD SPIRITS and THE WITCH'S HANDBOOK TO HUNTING VAMPIRES.
Bless Your Witch Club
The Bless Your Witch Club is a private group on Facebook for Amy and awesome readers like YOU.
It's dedicated to discussing all things related to Amy's books including getting exclusive excerpts and previews.
Become a part of this fun club and join today!
Southern Sorceresses, Suspense and Spirts
Amy Boyles writes paranormal cozy mysteries that feature witches, werewolves, vampires, ghost hunters and unicorns. Oh, and there's always a touch of romance. Check out the series she's writing below.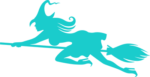 Wedding Bells and a Rat's Tale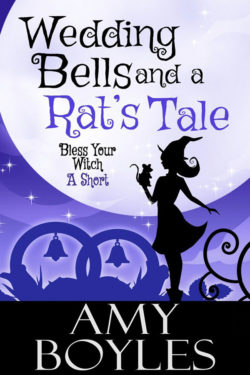 When Dylan meets up with a rat who needs a wedding dress, mayhem breaks loose in the Apel family. There's a mystery to be solved, a dress to be sewn and a rat to keep in line. Can Dylan do it all or will she let down a whole family of rats?
This is a Bless Your Witch Short story that was previously released in the SEVEN PETS FOR SEVEN WITCHES anthology under the title 'A Wedding For a Rat'.
Buy exclusively here. Not available in stores.