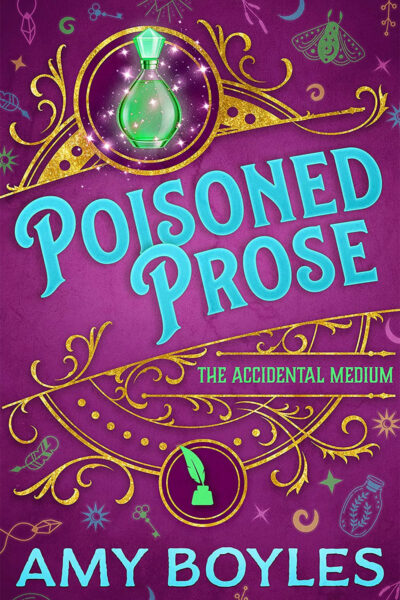 Free with Kindle Unlimited.
Poisoned Prose
The Accidental Medium, Book 2
December 31, 2022
Paige Provey's adventures continue in Poisoned Prose! Find out if she can learn how to use her powers and what kind of trouble her sister is going to get her into. And will things get hot and heavy with Grim?